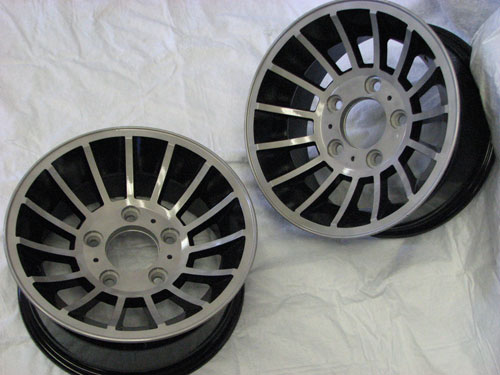 Our process includes:
 In House Blasting
 Header Coating
 Chassis Coating
 Multiple Color Powder Coatings
 Ceramic Coatings
 Blasting
Exhaust system coating
Performance Coatings' Aluminum/Ceramic exhaust coating (PFC-1) will provide a lifetime of protection. The two part make up creates a ceramic thermal barrier to protect exhaust system substrates, inside and out, reducing radiant temperatures and improving exhaust scavenging. The second park of our coating provides corrosion protection for a lifetime.
The aluminum allows for expansion and contraction rates capable of withstanding -375 Deg F. to +1300 deg F. cyclic temperatures. It also creates a smoother interior surface, improving scavenging, reducing under-hood temperatures, increased exhaust flow and increased horsepower are just a few of the values that make our coating the last word in exhaust finishes.
To ensure our coating look as good as they perform, a variety of finishes are available.